Every organization should strive to enhance the service they provide to customers. But how do you make it happen, and what role does customer feedback play in helping you make the right changes to customer service?
This guide is perfect for business leaders interested in applying customer feedback for customer service improvement. 
What is customer service?
First, let's define exactly what we mean by customer service. According to SAP, customer service is "the assistance and guidance a company provides to people before, during and after they buy a product or service." In other words, it's the interactions that customers are offered in response to their requests for help, or as a planned part of their customer experience journey.  
Customer service can be good or bad – it's the opinion of the customer that counts. Customer service interactions are very important to get right, as they can directly influence customer retention and loyalty. 
According to an AMEX study, the average American tells 15 people when they've had a poor customer service experience. Among men, it's 21 people. Microsoft found that, globally, 56% of people have stopped doing business with a company because of a poor customer service episode; 47% within the last year. Zendesk reports that 39% of customers will avoid a company for 2 years after a bad customer service experience.
Why is feedback important to customer service?
Customer feedback is a vital tool in understanding what customers expect and how well you're meeting those expectations. This makes it critical to shaping and improving every aspect of customer service so that it delivers a positive and satisfying experience. Later in this guide we explain in detail how this works and how feedback can be applied to several different customer service improvement strategies.
Gathering feedback can help direct and validate investment strategy so that organizations maximize their customer service resources for optimal profitability.
This is because customer service is both a cost center and a profit center for organizations. The customer service department necessitates significant investments in personnel and infrastructure to deliver customer support. But such investments can also stave off the threat of customer churn and even stimulate upsell and cross-sell conversions.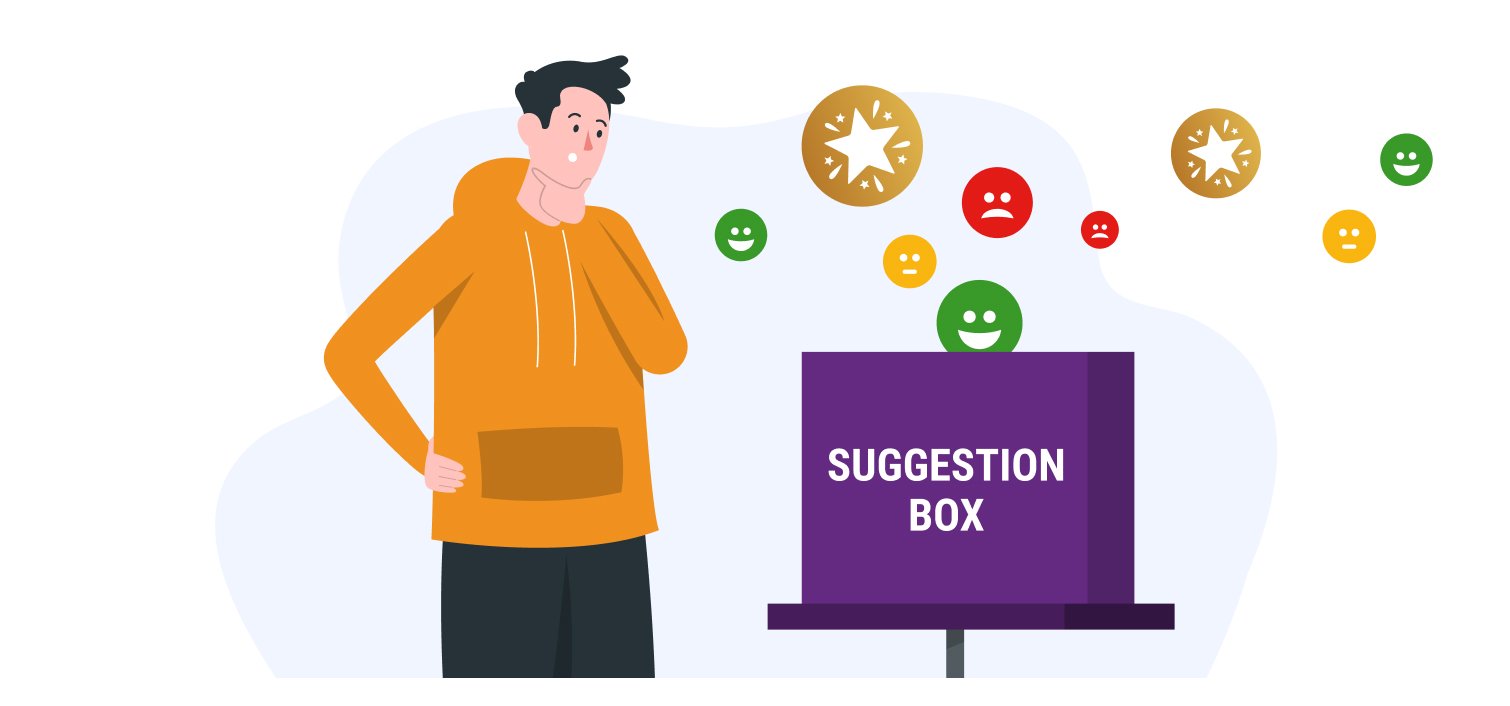 Capitalizing on the customer service recovery paradox
Before we go further, it's worth touching on the 'service recovery paradox', and how it demonstrates the extreme potential of improving customer service through feedback.
Everyone knows that good customer service will make a favorable impression on a customer. That favorability might contribute to keeping that customer loyal over the short or long term, and could even optimize extra revenue. 
It should be equally clear that bad customer service can do the direct opposite. 
The customer service recovery paradox is the bizarre effect that happens when a bad customer service experience kick-starts a process that leaves customers more happy and loyal than if they never engaged with customer service in the first place.
Take a look at the chart below: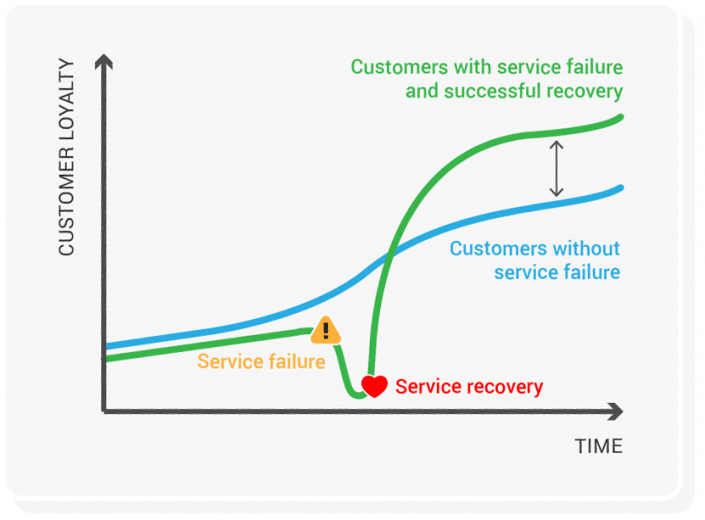 What's happening here is two parallel realities of a single customer; one where something went wrong with the customer service and one where it doesn't. 
The blue line shows a steady increase in customer loyalty because everything is running smoothly and service is in line with expectations. The green line shows a drop in loyalty because a failure occurred. Make no mistake, this is a perilous situation for potential customer churn. But because the organization responded, recovered and made amends – the net effect is a higher level of customer loyalty than the blue line.
Read more here about the scientific basis for the service recovery paradox and how its effects are magnified by a well-oiled customer feedback process.
9 sure-fire strategies to improve customer service using feedback
Here are 9 strategies for improving customer service that you can begin implementing right now. All center on the concept of a good customer feedback program.
Set measurable customer service KPIs and chart over time
There are lots of ways to measure customer service performance, but how many harness the power of customer feedback? It's customers you need to hear from, after all. And rather than collect unstructured comments, there are easy ways of quantifying customer service feedback into data metrics you can track over time. Examples include: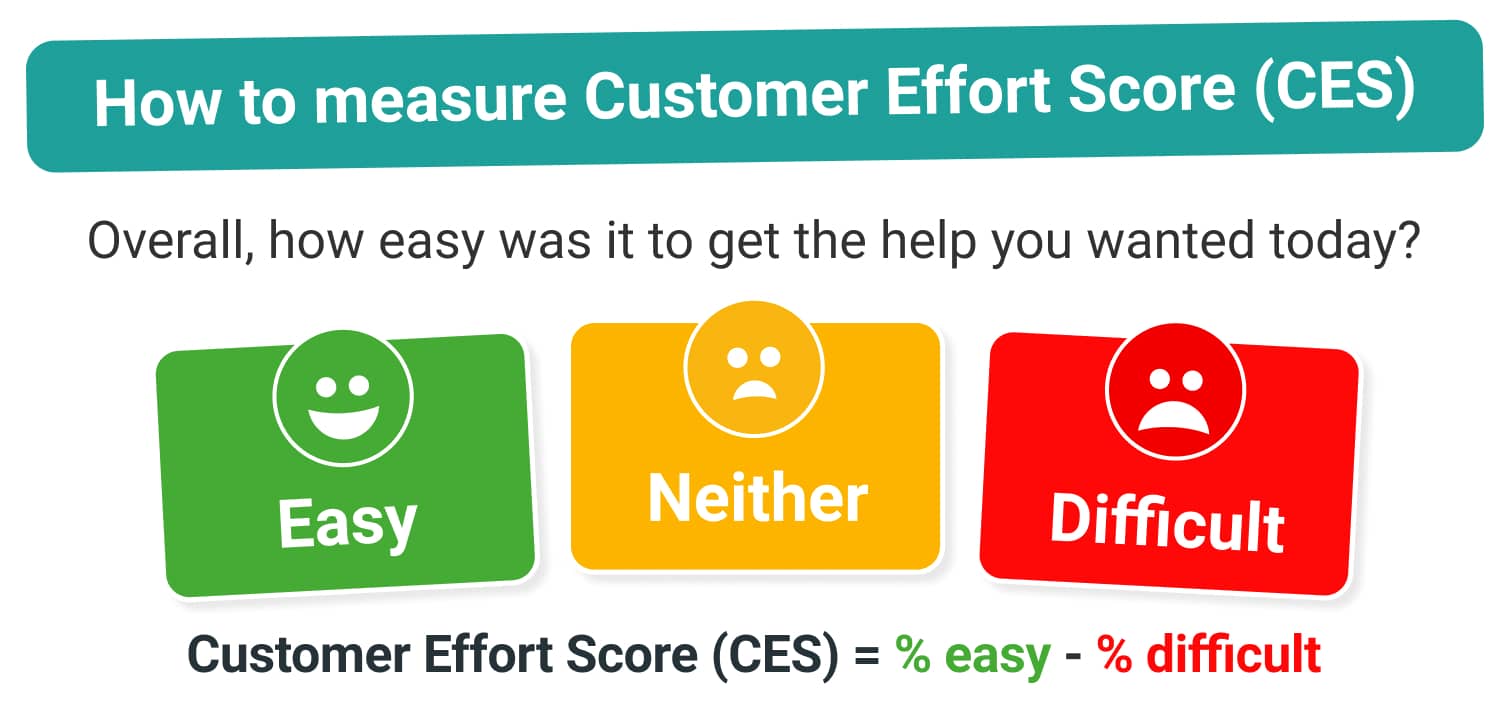 As well as tracking customer feedback-driven metrics, we also recommend measuring these other customer service KPIs. Then you can correlate results, for example to see what happens to NPS or CSAT when more customer service issues are being resolved.
FRT – first response time

FCR – first contact resolution

Escalation rate

ART – average resolution time

AHT – average handling time

Active (or open) issues 

Resolved issues

Resolution rate
You could also set SMART customer service goals such as the 13 examples in this post.
Know what customers like and do more of it
Customer feedback is for finding out why – not just if or what. So rather than knowing simply if customer A is happy, you can ask the right question to know why they're happy. Customer feedback tools enable you to do this one-to-one, but also to scale up results to understand an entire customer segment. 
This is crucial when asking for feedback at the end of a customer service interaction. What did the customer think of it and why? This will help cement best practice, by virtue of knowing what customers like and doing more of it.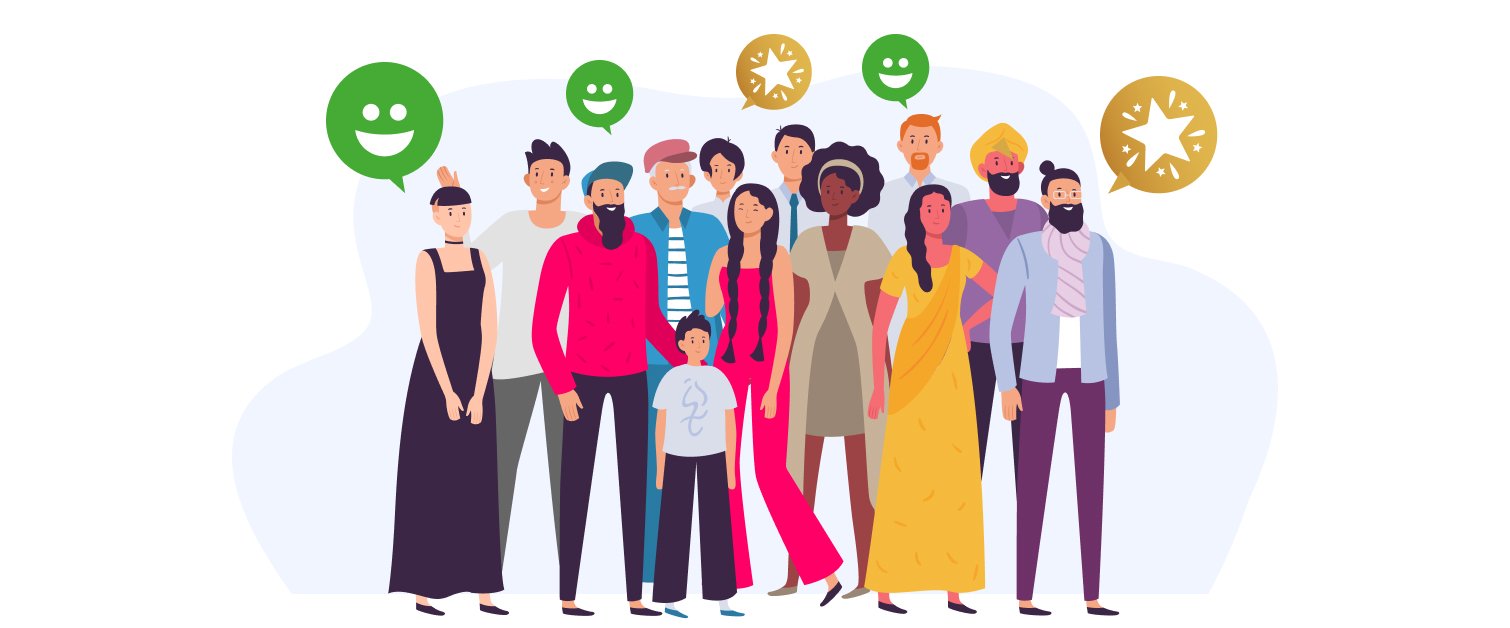 Seek out honest feedback, even if it's negative
Some managers and business leaders only want good, positive customer feedback. Well, they're crazy. Negative feedback is a fact of life – you can't please all of the people all of the time. And you are far better equipped to make improvements when you hear about lousy customer service experiences than by only listening to the good stuff. Plus, according to Salesforce, 91% of customers who are unhappy with a brand will leave without even complaining.
That's why it's so important to encourage honest feedback of every kind – even if it's negative. So don't ask leading questions in your customer feedback surveys, or you'll risk skewing the results to give you the wrong impression. 
Instead, bring on the bad stuff, fix it and learn how to improve.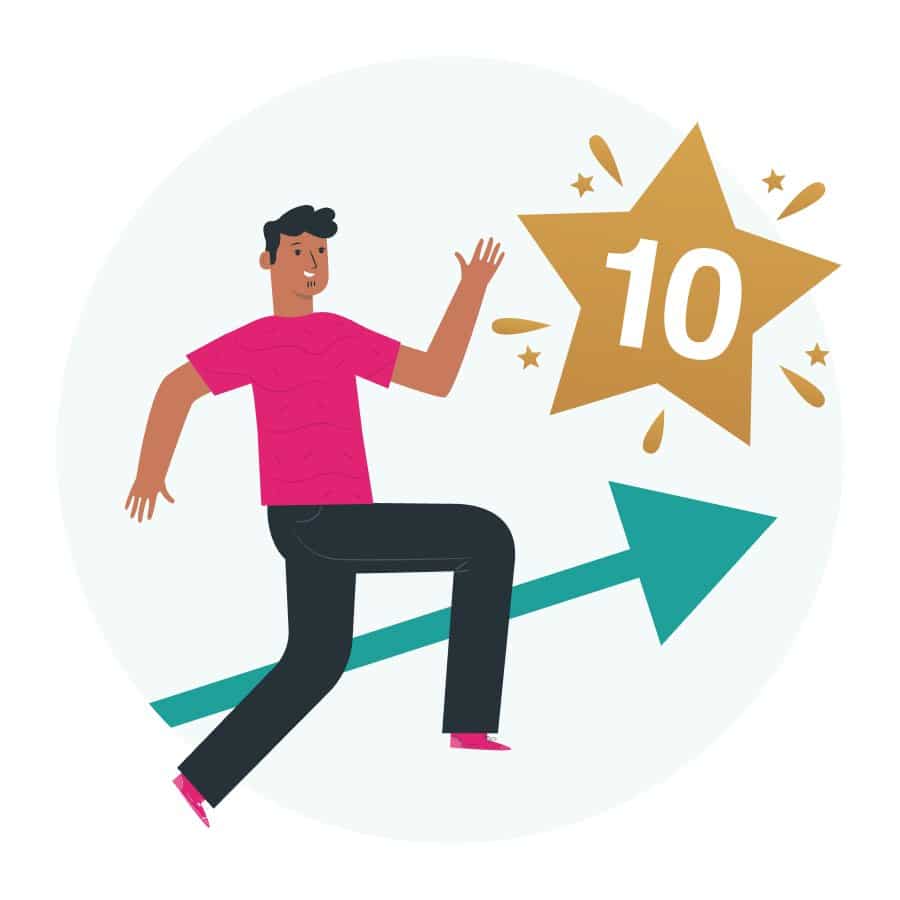 Optimize customer service personalization
A major trend in customer strategy is personalization, as this holds the key to a positive relationship between customers and brands. Having plenty of insights into how individual customers think and behave makes personalization a whole lot simpler, more accurate and successful.
This is very important in the customer service realm, as understanding customers allows you to respect and respond to their preferences. That could influence choice of communications channels for customer service interactions, right down to how they like to be addressed.
Learn how to make customer service effortless
The thing about customer service is that people generally only engage with it when they need to. To complete a process, for example. Or when they need help. 
Whichever it is, customers are already spending time they don't want to spend. They are interrupting their busy lives to endure a customer service experience they want to get over with. This is why customer service needs to be not just easy, but practically effortless.
Aiming for effortlessness is harder than it sounds. Start by pinpointing ways of alleviating friction – a great way to get on the path to an effortless experience.
Customer effort score (CES) is a useful customer feedback metric for measuring how hard or how easy customers find your customer service. Check out our full guide to CES here.  
Get a fast-acting feedback response plan together
Customer feedback should highlight improvement opportunities across your customer service apparatus. But if you make each customer service interaction a touchpoint for customer feedback, you need a plan for physically acting on what people are telling you.
For instance, what if a customer's feedback is a 0/10 NPS score that says you stink? Do you acknowledge that they did that? Do you thank them for their time and their candor? Apologize? Try to make it right? If they're determined to leave, will you still get them to expand on the reasons why they are so disappointed with your customer service?
This is where a customer feedback response planner comes in – giving you a process to follow for different kinds of feedback before they arrive. It doesn't have to be manual, there's plenty of scope to automate many of these workflows. Find out more about making your own response planner here.
Understand customer expectations and surpass them
Setting customer service standards is a good idea as customer service is such a competitive differentiator. However, knowing exactly where to set your standards can be difficult as you'll understandably want to get the balance right from an investment return perspective.
Ultimately, it all boils down to expectations – knowing what your customers expect so that you can deliver the appropriate service levels. Then you can communicate these levels to existing and prospective customers in the form of SLAs; confident they are positioned where they need to be to provide an impressive standard without consuming excessive resources.
Celebrate customer service successes
We already covered the importance of having a feedback response plan in place, especially for negative customer service situations. But what about when great feedback comes in, pointing to fantastic customer service successes?
For example, say you receive customer feedback in the form of a 5* CSAT score with accompanying comments that are gushing with praise. 
This is a great opportunity to match their enthusiasm and go the whole hog on thanking them for their participation. You should absolutely ask them to expand on the reasons why they are so stoked about your customer service. You could even take the opportunity to recruit them for user-generated content, a testimonial or some social media marketing.
This all comes under the heading of 'closing the customer feedback loop' and it gives you more than just instructive feedback to pass back into your processes. Not only is it fresh ammunition for comms and marketing outreach, it's also a morale boost for the hardworking members of your customer service team.   
Develop agent performance, confidence and skills
Your customer-facing agents occupy a central place in the customer service jigsaw puzzle. These could be retail store associates, contact center call handlers or expert customer support technicians. Each has a responsibility to personify your customer service values, and some will be better at delivering that than others.
Customer feedback therefore plays a vital role in measuring individual and team performance, so that you can raise standards across the board. By charting CSAT by agent, for example, you can run leaderboards that incentivize top performers and encourage best practice.  
Zeroing in on the content of customer feedback can also help you build training programs for agents that require extra support in developing customer service skills. 
7 more great ideas to help improve customer service today
Build a customer service journey map
Customer journey maps are essential tools in seeing things from the customer's perspective. Doing so provides something (a customer service) you can tangibly improve, one piece at a time. Laying out the customer journey visually gives you a roadmap for improvement, with specific opportunities along the way to improve the customer experience and utilize resources optimally.
Analysts at McKinsey have found that using customer journey maps appropriately can increase customer satisfaction by 20% and revenue by 15%. It can also cut the cost of serving customers by up to 20%.
Read these amazing books on improving customer service
The Customer Thermometer library is stocked full of some great works on customer service written by world-leading thinkers. Here are just 3 to get you started:
The Effortless Experience promises to help readers 'conquer the new battleground for customer loyalty' – namely to make things as easy as possible for their customers. We've certainly seen Amazon conquer the world of retail this past decade or so, and effortlessness is a major part of their success.  
The 10 Principles Behind Great Customer Experiences is a

tour de force

by acclaimed business author Matt Watkinson. It serves as a practical tool for applying real-world improvements to customer experiences.

Good Services by Lou Downe is perfect for designing customer service experiences that are precisely fit for purpose. Another intensely practical book, this will get you actively working towards improvements rather than just thinking about them.
Go after 'just satisfied' customers
Customer service improvements can come from what happy customers tell you they like, and what unhappy customers tell you they don't like. But that's not all, and you shouldn't allow yourself to get too distracted by the extreme ends of the feedback distribution.
Sat in the middle will likely be a large group of customers who think their customer service experience is "OK", "adequate" or "satisfactory". These shouldn't be overlooked. In fact, they can harbor some very useful insights, if you know how to elicit them. But most of all they are a potential churn risk as they don't appear to have anything stopping them finding better reasons to take their business elsewhere.
If you can find ways of understanding and learning from 'OK' customers, then you can begin to convert them towards being more actively positive and loyal. You can do this through improved customer service. Better that than let them slip the other way and potentially damage your brand and reputation.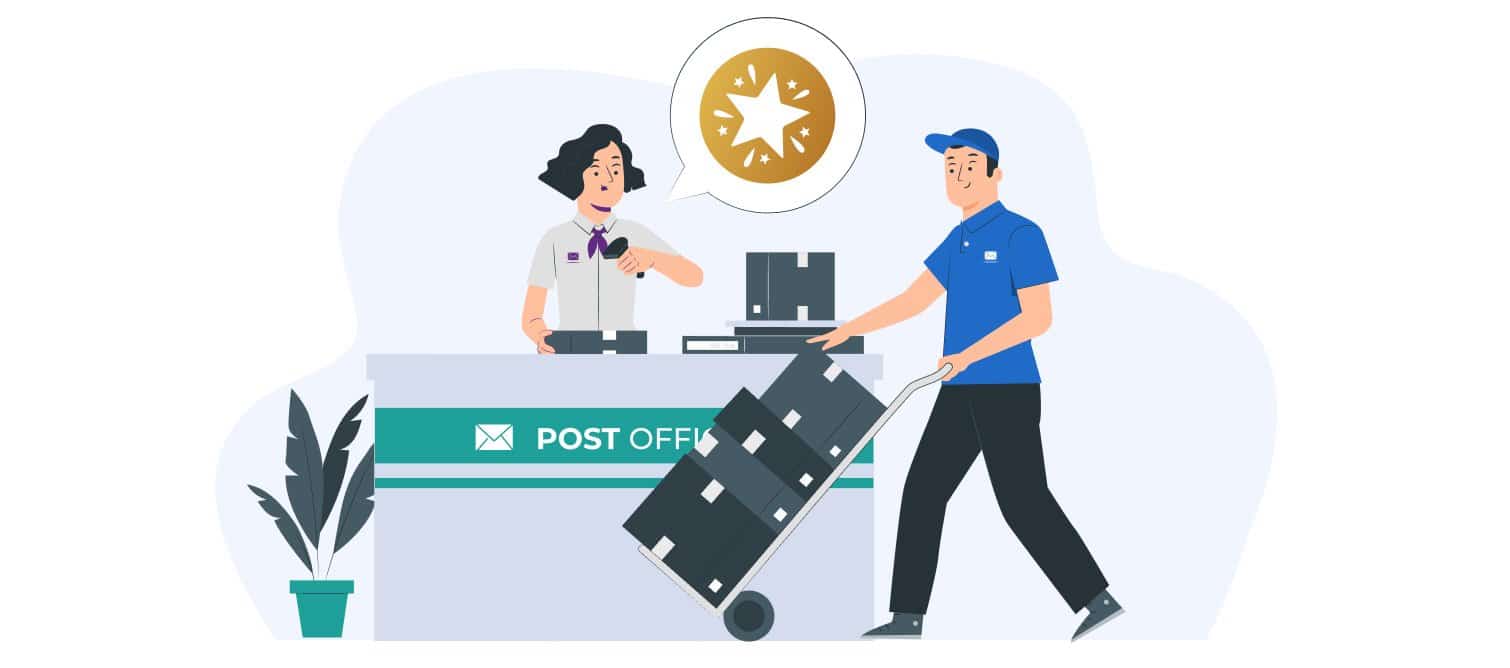 Put your C-suite in the front line of customer service
Customer feedback can be hugely influential, if the right people in your business are hearing it. So why not organize it for senior directors and management – even the CEO – to spend a few hours a month in a front-line customer service agent role? 
This can make all the difference to improving customer service because the key decision makers are involved in:
Delivering the customer service

Getting a direct sense of how customers are experiencing that service

Hearing/receiving direct feedback on the customer service

Understanding exactly how that feedback might translate into changes to the customer service
Here's a great story about one CEO and what he learnt by taking on a 20+ hours per week customer support job – at his own company. 
Check out these customer service TED Talks
There's some great customer service video content in the form of TED Talks. Here are some of our favorites:

Deliver a bolt from the blue
As we've established, the thing about customer service is that it's often reactive. And normally when your business is being proactive, you're trying to sell something. That can erode the value of a relationship and put you on the back foot in terms of identifying customer service improvements.
So, how about calling a customer out of the blue – with no agenda other than to see how things are going and what you can do to help? In fact, how about instituting that practice as a once-a-week or once-a-day discipline? If your whole team is doing it, you can compare notes and draw up some meaningful improvement suggestions.
Here's an extract from the Tom Peters book, The Little Big Things, which advocates this great idea.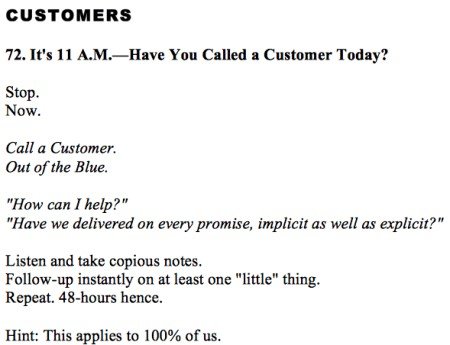 Get inspired by these customer service-centric CEOs and business leaders
Last but not least, some selected quips, quotes and content from business leaders who know a thing or two about improving customer service.
Continuous customer service improvements
Keep refreshed with new insights from the Customer Thermometer voice of the customer blog. Or get stuck in with applying CX best practices with the market's best feedback tool. Grab a free trial account now to get started.
https://www.customerthermometer.com/img/Blog.jpeg
496
1420
Elisabeth
https://www.customerthermometer.com/img/[email protected]
Elisabeth
2023-06-28 10:37:40
2023-06-28 10:37:40
How to improve customer service through feedback