I love my job – on average I get to speak to at least 10 businesses every week, all considering moving to Customer Thermometer. They all have one thing in common – they want more feedback. The most common question I hear during these conversations in the last 6 years is, "what survey response rate should I expect?" I've given many answers to that question over the years.
I thought it was about time to put some facts and thoughts down in writing.
If we've just spoken, or you're just after more insight into getting a great response rate on your next survey – I hope this article helps to guide you. And don't overlook our free trial account offer which lets you test our survey system and improve your survey response rates, like many others have done.
Let's get two things straight
Before I go into detail, let me be completely clear, no-one can guarantee a non-rewarded survey response rate, in the same way that no one can guarantee getting you onto page one of a Google search. If a market research company or SaaS survey business says they can, treat with extreme caution!
The next thing I can categorically tell you, is that there is no such thing as an "industry standard survey response rate". You may have seen other articles whilst looking for this one – which talk about industry standard rates. I can assure you, they're not.
Why? Because the combinations and permutations of requests for feedback means it's impossible to benchmark.
Every single request for feedback is part of a unique situation, uses a particular mechanism, targets a specific individual, is a result of a specific occurrence and happens at a different time of day/month/year. All of these aspects affect a response rate dramatically. Sure, you can optimize for the best possible response rate (and I'll cover that), however most people don't and so average response rates are always somewhat meaningless to you as a business person, who just wants to collect useful feedback.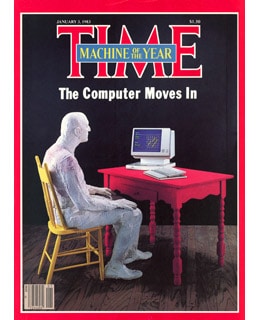 To reiterate that point, if you see customer satisfaction survey response rates quoted from 1983, 2002 or even 2016 – consumer habits change so rapidly, figures will always be out of date. Survey fatigue over the last few years in particular has changed response rates forever.
All that said, you're reading this, because you rightly, still want to know if your survey is doing OK? You also want to be sure that you're maximizing your chances of getting feedback?
Let's explore this little more.
What's your benchmark for success?
This will all depend on your starting point.
Starting from scratch
Many people I speak to have no mechanism for feedback in place at all, however, they've realized it's something they need to change. Not knowing whether a customer is unhappy or not is not an option any longer. Therefore in many cases,
any feedback you can generate at all should be deemed a success.
After all, it's finally something you can take action on.
Replacing an existing process
Other companies are looking to swap out a "Click here to answer our survey, it'll only take 5 mins" link. They've seen the light. They understand this approach doesn't value a customer's time. With this approach, they are also likely to have response rates which make feedback statistically irrelevant.
With low response rates, the issue of negative response bias also rears its head… Simply put, long, detailed surveys typically mean that mainly angry customers will go to the lengths of filling one in – in the hope of getting something out of it – a refund / something free etc. Happy customers will tend to avoid them. You are therefore not giving you a fair representation of how customers are feeling at any point in time.
Criteria for success in this situation would therefore be, having statistically relevant response splits, ensuring a voice is given to happy customers as well as a higher volume of responses. Naturally this will be coupled with a higher response rate.
Don't obsess over a response rate
So – when thinking about your criteria for success, bear all of these points in mind. Asking, "what survey response rate should I expect?" may not be the right question. It's not the holy grail of feedback.
There are plenty of other valuable success criteria:
Consider evaluating all of these points alongside obsessing over a response rate.
So, what survey response rate should I expect?
With those points made, you're here to find out what's good and what's bad. After 6 years of talking to customers, we've had all kinds of anecdotal conversations. It's important to note, Customer Thermometer doesn't analyse, view or benchmark customer data in any way. Accounts are completely private.
All quotes and thoughts below are part of conversations and case studies. We'd like to thank everyone involved for allowing us to quote them.

IT Services and helpdesk survey response rates
Customers and prospects often tell us that their existing long form "click here to answer 5 / 10 / 20 questions" get close to a zero percent survey response rate. In many cases, it's become a completely meaningless process. Their recipients simply don't bother responding. So, why is this?
Quite often, helpdesk ticketing services trigger their 'standard' survey, following any form of interaction. Autotask, ConnectWise and ServiceNow have multiple standard questions. ServiceNow even requires you as a user to be logged into their service to answer it!
It's hardly surprising then, response rates we hear about are often negligible.
What happens when a company switches from a "must be logged in to answer, 6 question, often with irrelevant questions survey", to a "request for 1-click feedback "?
The response rate is around 80%. That's not something we've experienced with the previous ConnectWise surveys that we've used. The really cool thing is that, out of that 80%, two-thirds leave us a comment too.
– Hitech Computers
This is not atypical of what we hear regularly in the MSP and IT Services marketplace.
We can't promise you'll get 80% – however, if you follow our advice for embedding feedback into your business, you should get close.

Post-service interaction survey response rates
We've customers in all kinds of sectors, ranging from Governments to SaaS.
Requests for feedback are often sent following some kind of contact centre interaction. Companies are really keen to find out how their agents are being perceived.
"We're seeing response rates of about 50%, it hovers around there, which is great and way higher than I think we would have expected using a multi-question survey and forcing people through to a page where they get way too involved."
– Gigmasters
Gigmasters send their surveys 30 mins after their interaction. They make it quick, simple and easy for their customer to give feedback. We think a 50% response rate is outstanding.
Another customer's employees go on site, to install custom windows and doors. Their install service is surveyed as soon as the job has finished.
"We're getting a 66% response rate. It's transformed my business"
– Jack Brunsdon windows and doors
Their installer teams are paid, based on the number of gold stars they receive. Having a great response rate is therefore essential.
A final example in this section, is the water cooler installer, Bibo – they also ask for feedback, following an engineer install…
"Because it's so 'light touch' and fun to click, we regularly achieve daily response rates of over 85%."
– BIBO
Is this abnormal? Hard to say. We don't actually believe so. Because Bibo are so engaged with their customer, because their request is timely and 1-click, it proves it's possible to hit such heights.
We hope that inspires.
Regular pulse survey response rates
This type of interaction is exactly how Customer Thermometer was born. In a service industry, there's nothing more frustrating than a customer leaving, which could have been prevented.
We see Customer Thermometer used across the world of agencies – PR, Telemarketing and marketing. If we receive queries with response rates of sub 30% (which is very rare) – we often provide advice on how to make improvements.
Customer Thermometer is used a lot in the residential cleaning industry and facilities management. The days of comment cards are numbered and managers and cleaners are fully engaged in trying to get the best ratings they can. Customers are polled anything from weekly to quarterly, to find out how their customers are feeling about the service.
"Wow! The search is over; our response rate jumped over 50%."
– Busy Bee Cleaning
The UK Government's Fishery department does exactly this with their customers. They poll quarterly and publish their results publicly.
In the last 4 quarters, response rates have varied from 49% to 59%.
– UK Government, Fish health inspectorate

Enterprise customer survey response rates
When you move into the realms of enterprise, even more factors come into play. Sheer volume of requests, engagement with customers and critically, post-survey interaction all become considerations. In our experience, enterprises generally expect and receive a lower response rate than some of the numbers already quoted, however you shouldn't necessarily accept that – especially if you're doing all the things we recommend.
We've a couple of recommendations:
Don't make the classic mistake of collaborating with other departments and devising a 25 question survey, to cover all aspects of an interaction. This isn't smart and will alienate customers and give you few tangible results.
Don't let the responses you receive, following a successful feedback process fall into a black hole. DO something with them – particularly the bad ones. Implement that post survey interaction, communicate results, be transparent. So few big businesses are.
In this interview, Mark Hopwood from BT Global Services, discusses their use of Customer Thermometer. He has been consistently delighted with their response rates from surveys sent into Fortune 500 customers.
"We're seeing between 30 and 40% response rate… if I compare that to other surveys in the past, we'd be lucky to get 10%.
– BT Conferencing

Internal / employee survey response rates
As we're discovering, response rates are affected by so many factors.
Running intro-department surveys or employee surveys amongst colleagues should always get you a good response rate, if done correctly. Whether it's mandated from above or just 'encouraged' can have a big effect on a response rate. Whether it's anonymous or not will also be a factor. The subject matter, whether it's emotive or sensitive will definitely have an impact.
"We saw an 80% response rate from our last employee survey"
– A UK government dept
Generally, we'd expect internal surveys to get high %age results – but bear in mind the factors listed above and if you're not seeing high engagement, make some changes to your process!
How to maximize your survey response rate
So, there we have it – lots of real examples of response rates, taken directly from our customers. In each scenario, other customers will get lower response rates than you see here. Others will get higher – there are just so many factors at play.
Your specific response rate will be entirely down to your unique use case – but hopefully this has given you some good guidance.  The easier it is for your respondents to complete your survey, the higher the response rate. This is why the email survey response rates achieved using the Customer Thermometer 1-click system are often very high.
The final thing I'd like to leave you with is some thoughts on how our customers above have reached the numbers we've quoted. Maximizing your feedback responses is something we've written about a lot on this blog. Let me summarise some key points below:
No matter what survey you send, a good response rate is not a god-given right. Like any sales or marketing campaign, a survey campaign is affected by a huge number of variables
Recency – send your feedback request ASAP after service has happened
If your customer/recipient base is engaged with your company, generally, you will get a better response rate
Make sure your subject line isn't 'tricksy' – silly tricks to get 'opens' don't work long term
Wherever possible, ensure it's sent from someone senior and/or someone the recipient recognize
Make the feedback request as personalized to a situation as possible ie "Jane helped you with your reservation at the Hilton this morning"
if using Customer Thermometer, make it clear that it's only one click that's needed, because you value your customer's time
Send your feedback request within the email that delivers the response or service wherever possible, cutting down on email volume
For more detail, there are a couple of in depth posts you might enjoy below too…
In the meantime, I hope that inspires you to get more feedback, but to not obsess over industry standard response rates!
About the author
Mark Copeman is the co-founder of Customer Thermometer.
He has spent the last 6+ years talking to customers and prospects about improving
their feedback techniques and explaining how Customer Thermometer gets such great results.
You may hear his voice on one or two of our demos too…
Why not grab a free trial account?
Start improving your survey response rate today.
https://www.customerthermometer.com/img/response-rate-examples.png
248
710
Mark Copeman
https://www.customerthermometer.com/img/[email protected]
Mark Copeman
2017-02-07 11:52:25
2019-07-02 16:10:34
What survey response rate should I expect?